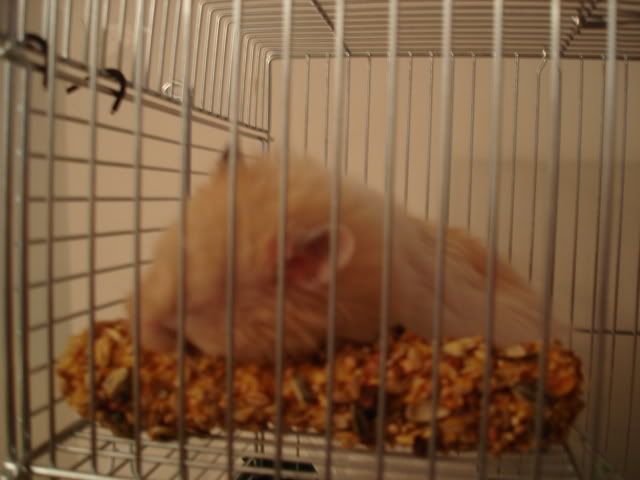 Believe or not, my owner has taught me some of her coding skills. I will be coding as days go by, to make this blog a little bit more colourful. And if that wasn't enough, my owner is getting a bigger cage in 1-2 months! I love my home at the moment, and it is still big enough for me, but she told me I deserve the very best and so she's getting me a brand new cage! I have to admit, I'm a little bit nervous and anxious to know what it will look like!
So, enough of updates. I shall start talking about me a little more. I should be sleeping right now, but since I woke up for a little snack, I thought I might as well make another blog. My favourite treat is the Honey and Fruit Kracker Stick! As you can see in the picture, I'm pretty much in love with it XD. Forgive my owner, for breaking the handle of the stick to attach it to the top of the cage. After she realized, I was making too much mess with the stick by pushing it around, she just replaced it with a new one.
I'm going back to sleep now, but soon it will be time to wake up and play!